5 Ways to Reduce Turnaround Times in Your Valuation Firm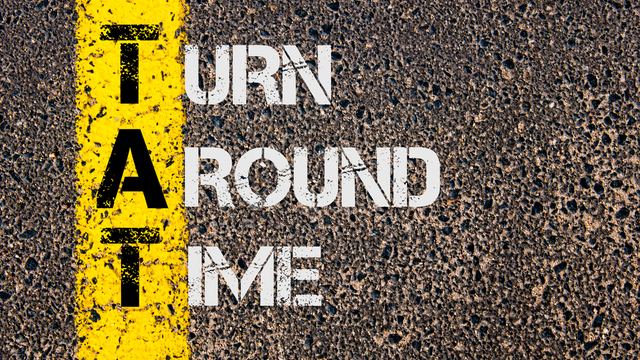 For Valuation Firm, Efficiency is just as important for the profession as it is anywhere. If your valuation firm doesn't have a reputation for turning work over at a good pace, your competitors will surely overtake you.

Turnaround times can almost always be improved by studying the firm's time management. Setting out what makes up each aspect of the day, and assessing exactly what needs to happen and what can be disposed of, can slice hours off each assignment. The result is a happier set of clients and an improvement in reputation.
1. Cut out unhelpful steps
An analysis of your firm's procedures will invariably turn up some steps that simply don't help the process. Cut them out.
It's important to note that having standard procedures can actually contribute to bad time management. Partners and administrative staff need to have the freedom to cut out unhelpful steps in individual cases.
2. Have an error management system
Errors eat up time. It's true that they are an anomaly for most firms, meaning that a reasonable excuse can be presented to the waiting client, but errors are still something to be avoided. Studying and measuring errors can help in the creation of failsafe procedures, cutting them out in future.
3. Rotate your Team's Role
Job rotation is a strategy where employees rotate between jobs at the same business. Employees take on new tasks at a different job for a period of time before rotating back to their original position. With a job rotation system, employees gain experience and skills by taking on new responsibilities. Job rotations are meant to promote flexibility, employee engagement, and retention. It helps you eliminate boredom, encourages development, helps you identify where the employees work best, and gives you a backup plan if an employee leaves.
4. Identify Training Needs
Performance analysis can indicate where training is needed within the business, whether it's with specific job roles, teams, or individual employees. You'll then be able to explore options to determine the skills and topics that should be covered and find the most appropriate training programs. Trained members can perform the task much efficiently contributing to the Turnaround Time.
5. Implement Technology
If you feel like you don't have enough time to do everything you want to do, maybe it's time to adopt automation software like Evalo. See the video below to check how Evalo, real estate valuation software can help you reduce your TAT.
Testimonials
Deployment Process
Satisfaction with Evalo
Evalo is an effective software tool reducing the time taken from the initiation to completion of the report. Since the data fed reflects the transactions/ quotes of sale instances of the micro market in one go the decision making is faster. One need not rely totally on the memory as it used to happen few years ago. Also helps in quick statistical analysis using Algorithms in arriving a near precise market value estimate. The margin of errors is substantially reduced. The corroboration with various government records can be done once the digital data are available. The time line for preparation of the report has considerably reduced. The focus is more on the quality. We have been successfully using the software without any hassles. Also the support staff at Evalo have been really helpful in case of any issues that creep in. I am sure e Valo software has a great future whereby they can help various Valuer organisations with their software so that the firms can focus on their core profession. The time saved on objective data can be utilised on proper subjective analysis.
K.S. Venkatakrishnan, Proprietor , S&V Engineering Enterprises, Bengaluru
Deployment Process
Satisfaction with Evalo
We are using evalo services for the past 9 + years. With evalo in place, we have complete control of the Branch offices, Team and Valuation jobs that are in the system. Evalo has significantly reduced the TAT of each job
Kumarenderan, Director, Sreenidhi Management Consultancy Services Pvt Ltd, Chennai & Hyderabad
Deployment Process
Satisfaction with Evalo
The features provided in the application is well thought and indeed a great help to the Valuation Professionals. Further your continuous support in the coming future and efforts towards further improvements in the app shall make it an asset of any Firm.
Virender Kumar Jain , Senior Valuer, Flowing Spaces, Gurugram/Bahadurgarh/Rohtak
Deployment Process
Satisfaction with Evalo
Reducing the paper work at Max. Have worked in depth for this outcome
Sri Hari, Valuer, Harry Shelters, Chennai
Deployment Process
Satisfaction with Evalo
The way they approached us, the way they explained the product and the team work is fantastic. Very useful product.
Ganeshan, Valuer, NG Consultants, Pondicherry
Deployment Process
Satisfaction with Evalo
A Professionally Managed Organisation with Zeal to achieve Customer Satisfaction
Atul Puri, CEO, AEGIS GROUP, DELHI