9 Tips to Improve Valuation Firm Profitability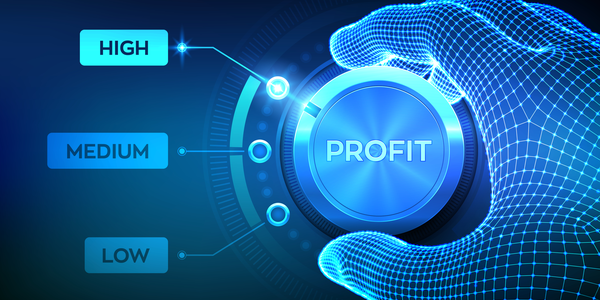 Valuation firm profitability has always been essential to your valuation practice's success. But increasing your valuation firm's profits is now more critical than ever. This: primarily due to unpredictable 2020 and as we continue adapting to the impact of COVID-19 on the Valuation industry in 2021. A more profitable valuation firm has the resources to serve clients better and ensure compensation for the staff.
In this post, we'll provide tips for ways to improve your valuation firm's operations, increase revenues, and make more for what you bill. This way, you can learn how to grow your valuation firm profits and be more successful now and in the future.
How do valuation firms make a profit?

Maintaining healthy valuation firm profitability requires effort, but the concept is straightforward: Valuation firms become profitable when they make more than they spend on overhead costs.
Revenue vs. profitability
We focus a lot on revenue, which is essential for your valuation firm's success. But revenue alone is not the same as valuation firm profitability. Boosting valuation firm revenues helps, but you need to increase your firm's net profits to succeed in the long term.
If you're increasing revenue without increasing profitability, you're leaving money on the table. For example, if your revenues go up because you're doing more valuations, the overhead and administrative costs of doing each valuation is high, which undercuts your profit margin. To maximize valuation firm profitability, firms need to balance maximizing revenues with minimizing costs.
What can a Valuation firm do to stay profitable?

To help your valuation firm become or stay profitable, look critically at the ratio between profit and the capital invested. Then, adjust if necessary. Ensuring you're following best practices regarding your valuation firm's processes and tracking those efforts. These firm processes include your firm's operational, billing, and collection rate efficiency. Also, please take a look at your valuation firm's goals and stay focused on them.
Consider the following 9 tips to improve your valuation firm operations, make more for what you bill, and be as profitable as possible.
1. Distance yourself from jobs you shouldn't be doing:
You have a limited amount of time and energy each day. To boost your valuation firm's profitability, you need to focus your time, energy, and attention on critical work—and delegate the rest.
Unless it's a task that you enjoy and only you can do, or there's something that's non-critical but leads to more profits, you need to let it go. Learning to delegate allows you to work to your full capacity. Delegating might mean leveraging technology and handing off work to non-valuer staff like back-office within your firm. You could even outsource valuation services to peer professionals.
When everyone in your firm is doing their highest-value work, you maximize revenues while reducing overhead costs. It makes an excellent recipe for valuation firm profitability.
2. Use technology: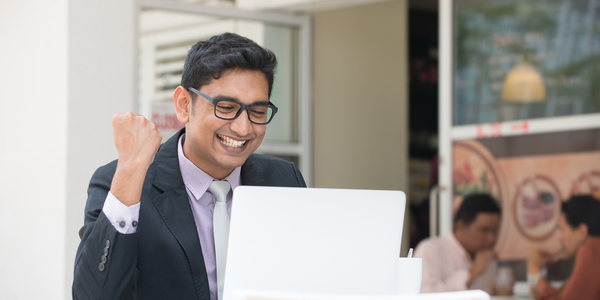 If your focus is on boosting profitability, using tools and technology can help your valuation firm be more efficient. Simultaneously, technology helps with keeping costs low and freeing up your time to get more business (to bring in more revenue).
Using technology increases a valuation firm's revenue by helping firms run more efficiently, streamlining processes, and making it easier to bill and collect on invoices. Technology is especially valuable during times of crisis, like having to work remotely during a pandemic.
Let the statistics speak for themselves:
Many 2020 Trends show, valuation firms using technology brought in more revenue.
As helpful as technology can be for increasing valuation firm efficiency and profits, remember to do your due diligence. There are many technology options to choose from, and it can be tempting to jump in with every software that crosses your path.
However, to use technology to its fullest, you want to be strategic and choose technology that is as secure as possible and addresses the specific issues your valuation firm deals with.
3. Automate what you can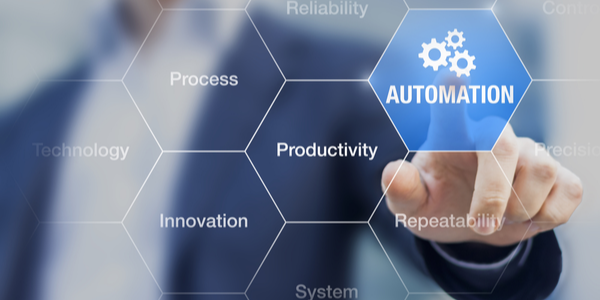 If you're spending a good portion of your day on non-productive tasks, then you're missing out on potential revenue and undercutting your valuation firm's profit potential. The 2020 Trends indicates that valuers dedicate an average of just 2.5 hours per day on billable work. It proves that most valuers are indeed missing out on potential profits each day.
You are using technology to automate essential, but non-billable administrative tasks like process management, time and expense tracking, valuation billing, and many more saving your time and effort. With more time to put towards billable work, you can raise your revenues and, ultimately, valuation firm's profitability.
4. Set clear goals—and stay focused on them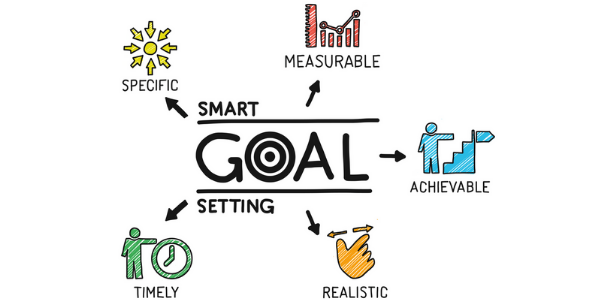 It's all well and good to set a general intention of "increasing valuation firm profits," but vague goals are more likely to bring unsatisfactory results.
If you're serious about growing your valuation firm profitability, take the time to set strategic goals that are SMART. SMART goals are specific, measurable, achievable, relevant, and time-bound.
Defined SMART goals give you and your team focus and accountability. Plans also give you tangible targets to measure your progress and results against them. This ties in with our next tip: tracking key metrics.
5. Track key metrics for valuation firm success
You can't just assume that your efforts are working. From monthly revenue billed to net overhead, what gets measured gets managed—so track, evaluate, and adjust accordingly.
Intentionally monitoring key performance indicators (KPIs) related to valuation firm profitability provides accountability and data that you can use to make more informed decisions. For example, if you uncover data that something isn't working, don't be afraid to change it.
When it comes to valuation firm profitability, it could be helpful to track KPIs like your firm's:
• Manhours per Report (the total number of hours in the workday divided by the total number of billable reports)
• Cost per Report (the total cost per month divided by the total number of billable reports during that month)
• Revenue per Report (total billed amount per month divided by the number of billable reports during that month)
While tracking KPIs is key to making data-driven decisions with valuation firm profitability in mind, manually tracking KPIs can be time consuming and counterintuitive. Instead, use reporting tools to give you the metrics you need to know at a glance. Evalo Manage's Valuation Firm Insights Dashboard, for example, makes it easy to quickly access your firm's key metrics in one central, easy-to-understand visual dashboard. These metrics include how many billable valuations your firm has captured, billed, and collected.
6. Keep your cash flow healthy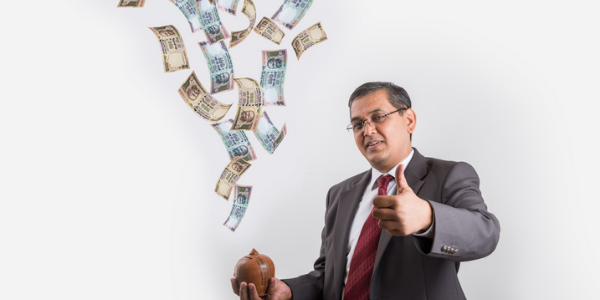 Healthy cash flow is essential for your firm's financial survival and profitability. If your firm's cash flow needs a boost, there are numerous options to consider. For example, you can look for ways to reduce expenses, follow up on unpaid invoices, or make it easier for clients to pay you with online and alternative payment options.
7. Leave no billable valuation un-tracked
Un-tracked and unbilled valuations directly impact valuation firm profitability. A valuer starts with an eight-hour workday, of which an average of just 2.5 hours are spent on productive work—narrowing the funnel. Of that time spent on billable work, only 81% contribute to revenue—narrowing the funnel even further.
Tracking cases, it's easy to see where profitability is leaking away from a valuer's workday. But closing the gap between billable valuations worked and invoiced can help. A straightforward way to improve this metric is to use technology to track your valuations more accurately. Evalo software empowers you to capture completed valuations, no matter where you're working. By recording your working valuations in real-time, you can reduce untracked—and unbilled—valuations.
8. Streamline your collections process
You've done the work, and you've billed for it. But are you collecting that revenue, or are you leaving money (and valuation firm profits) on the table? On an average 14% of the valuation invoices don't get paid. When it comes to valuation firm profitability, the key is to collect more of what you bill—but without spending more time on it.
By taking action to improve the collections process at your valuation firm, you can bring in more revenue (and, subsequently, profits).
9. Take a client-centred approach
Providing a client-centred experience goes hand-in-hand with running a profitable valuation firm. Specifically, satisfying your clients and giving them a positive experience is critical to your valuation firm's success, and thus it impacts your valuation firm's profitability. It means doing good quality valuation work and providing the level of service that they want and need.
How can you know if your firm is doing an excellent job from a client's perspective? The first step is to ask your clients for feedback. Once you have a system for regularly collecting client feedback, take that feedback and use it to fuel improvement and fine-tune your firm's services to give clients what they want.
To learn more about implementing (and measure) a client-centred approach at your valuation firm, you can contact us.
Testimonials
Deployment Process
Satisfaction with Evalo
Evalo is an effective software tool reducing the time taken from the initiation to completion of the report. Since the data fed reflects the transactions/ quotes of sale instances of the micro market in one go the decision making is faster. One need not rely totally on the memory as it used to happen few years ago. Also helps in quick statistical analysis using Algorithms in arriving a near precise market value estimate. The margin of errors is substantially reduced. The corroboration with various government records can be done once the digital data are available. The time line for preparation of the report has considerably reduced. The focus is more on the quality. We have been successfully using the software without any hassles. Also the support staff at Evalo have been really helpful in case of any issues that creep in. I am sure e Valo software has a great future whereby they can help various Valuer organisations with their software so that the firms can focus on their core profession. The time saved on objective data can be utilised on proper subjective analysis.
K.S. Venkatakrishnan, Proprietor , S&V Engineering Enterprises, Bengaluru
Deployment Process
Satisfaction with Evalo
We are using evalo services for the past 9 + years. With evalo in place, we have complete control of the Branch offices, Team and Valuation jobs that are in the system. Evalo has significantly reduced the TAT of each job
Kumarenderan, Director, Sreenidhi Management Consultancy Services Pvt Ltd, Chennai & Hyderabad
Deployment Process
Satisfaction with Evalo
The features provided in the application is well thought and indeed a great help to the Valuation Professionals. Further your continuous support in the coming future and efforts towards further improvements in the app shall make it an asset of any Firm.
Virender Kumar Jain , Senior Valuer, Flowing Spaces, Gurugram/Bahadurgarh/Rohtak
Deployment Process
Satisfaction with Evalo
Reducing the paper work at Max. Have worked in depth for this outcome
Sri Hari, Valuer, Harry Shelters, Chennai
Deployment Process
Satisfaction with Evalo
The way they approached us, the way they explained the product and the team work is fantastic. Very useful product.
Ganeshan, Valuer, NG Consultants, Pondicherry
Deployment Process
Satisfaction with Evalo
A Professionally Managed Organisation with Zeal to achieve Customer Satisfaction
Atul Puri, CEO, AEGIS GROUP, DELHI