A Guide to Valuation Office Automation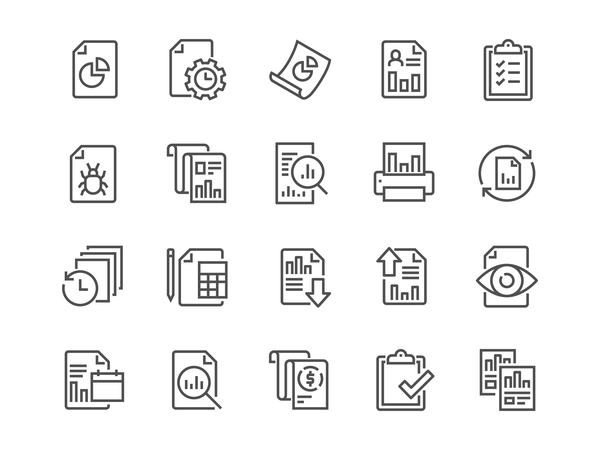 Valuation firms being service-based, revenue earned in this profession is based on valuations completed for work on behalf of their clients. Unfortunately, non-billable hours are a fact of life for any valuation firm and can take up a significant amount of time per day. It includes administrative work that is separate from client work, client addition, billing and collections, and process management tasks. And this is where valuation office automation can help.
Non-billable tasks are essential to the maintenance and growth of your valuation firm. But at the same time, they cost money to execute and consume time that otherwise is used for earning revenue. It is mainly a problem for small and growing firms, compared to large practices.
Non-billables are such a problem that valuers work only 2.5 hours of billable work each day. That means that when compared to a standard 8-hour workday, the typical valuer only has a 31% utilization rate.
Here's the good news—with today's advancements in valuation office automation and technology, it's entirely possible to reduce the time your firm spends on non-billable work. It all comes down to having a mix of priority-based planning, advanced technology/cloud-based apps, and ongoing watchful management.
In this guide, we'll take you through:
Why it's worthwhile to automate your valuation firm processes
How to implement automation into your valuation office
Why automate valuation firm processes?
Valuers can automate a significant portion of their work with current technology. It gives your valuation firm the advantage of serving your clients and attracting new business more efficiently.
With valuation office automation and technology, you're not taking away the human element of the practice. Instead, you spend less time on time-intensive yet menial tasks and more time in areas that require your skills and expertise.
Here are a few reasons why automation matters and how targeting routine valuation firm processes will benefit your organization. Automation:
Removes room for human error related to duplicate data entry
Increases valuer satisfaction because they can spend more time on billable work and other revenue-producing activities
Improves communication and transparency between your staff and clients
Decreases the overhead costs of staffing and fees associated with a conventional valuation office
If you're a small or growing firm, automation levels the playing field by enabling you to stay competitive on a smaller budget
Will automation replace Valuers?
The short answer is, "no." With valuation office automation and technology, you're not taking away the human element of the practice. Instead, you'll spend less time on time-intensive, tedious tasks and more time on activities that require your skills and expertise.
How to automate your valuation firm
Automating your valuation firm might come across as an easier-said-than-done kind of scenario, but with the right steps in place, the transition can be much easier than you think. Here are seven steps to consider when adding new automation technologies into your day-to-day processes.
Choose what to automate:
The key is to start with one thing at a time. And in particular, start with one thing that you don't like. Now, think of all the tasks you'd be a lot happier if you didn't have to do.
Evaluate the value of each task
You've created a list of all the things you don't like doing. The next step is to decide which ones are good candidates for automation. Does it take a lot of time to do? Is it repetitive or tedious? Or, is it a necessary task but non-billable? Perhaps most importantly, is it time-sensitive?
Suppose you determine that there are numerous tasks that your valuation firm could benefit from automating, create a plan of action so that you're able to tackle changes one by one. You'll also need to prioritize implementation as part of your day-to-day without jeopardizing client experience.
Research automation tools
Once you've prioritized which processes to automate, conduct research to find the best solution that fits your needs based on your implementation timeline and budget. Evalo is an excellent place to start your research.
Develop a change management plan
Technological change can be uncomfortable and intimidating for your staff, so make sure they know the plan and have proper training in place for the most effortless transition. It's always better to communicate change early.
Although part of the advantages of implementing automation is that you can "set-it-and-forget-it", there will always be an advantage to regularly re-evaluating your processes over time. There is plenty of opportunity for customizations using automation tools, and each vendor will offer its unique features, so never be complacent with your technology. Also, regularly asking for feedback from staff and clients will help you uncover valuable opportunities for improvement—and further savings on overhead.
Conclusion: valuation office automation = significant benefits for your firm
Valuation office automation technology provides limitless opportunities when it comes to helping you save time on key valuation firm processes. It includes client inward, site visit management, report template, document storage, client communications, invoice tracking, and more. By optimizing these areas, you'll be able to spend less time doing non-billable tasks. And you'll spend more time creating revenue for your valuation firm.
Make a solid plan in place and take a step-by-step approach to integrate new automation technologies. Then, you'll be set up for success.
So take advantage of automation tools. You'll achieve efficiencies that will help you deliver better experiences for both clients and a better work environment for attorneys. For more information, contact us.
Testimonials
Deployment Process
Satisfaction with Evalo
Evalo is an effective software tool reducing the time taken from the initiation to completion of the report. Since the data fed reflects the transactions/ quotes of sale instances of the micro market in one go the decision making is faster. One need not rely totally on the memory as it used to happen few years ago. Also helps in quick statistical analysis using Algorithms in arriving a near precise market value estimate. The margin of errors is substantially reduced. The corroboration with various government records can be done once the digital data are available. The time line for preparation of the report has considerably reduced. The focus is more on the quality. We have been successfully using the software without any hassles. Also the support staff at Evalo have been really helpful in case of any issues that creep in. I am sure e Valo software has a great future whereby they can help various Valuer organisations with their software so that the firms can focus on their core profession. The time saved on objective data can be utilised on proper subjective analysis.
K.S. Venkatakrishnan, Proprietor , S&V Engineering Enterprises, Bengaluru
Deployment Process
Satisfaction with Evalo
We are using evalo services for the past 9 + years. With evalo in place, we have complete control of the Branch offices, Team and Valuation jobs that are in the system. Evalo has significantly reduced the TAT of each job
Kumarenderan, Director, Sreenidhi Management Consultancy Services Pvt Ltd, Chennai & Hyderabad
Deployment Process
Satisfaction with Evalo
The features provided in the application is well thought and indeed a great help to the Valuation Professionals. Further your continuous support in the coming future and efforts towards further improvements in the app shall make it an asset of any Firm.
Virender Kumar Jain , Senior Valuer, Flowing Spaces, Gurugram/Bahadurgarh/Rohtak
Deployment Process
Satisfaction with Evalo
Reducing the paper work at Max. Have worked in depth for this outcome
Sri Hari, Valuer, Harry Shelters, Chennai
Deployment Process
Satisfaction with Evalo
The way they approached us, the way they explained the product and the team work is fantastic. Very useful product.
Ganeshan, Valuer, NG Consultants, Pondicherry
Deployment Process
Satisfaction with Evalo
A Professionally Managed Organisation with Zeal to achieve Customer Satisfaction
Atul Puri, CEO, AEGIS GROUP, DELHI