Ethics of Data Monetization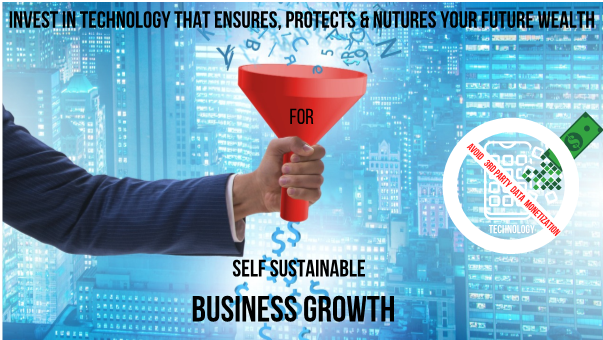 Data monetization has already stepped into our lives in many ways most commonly known as a stranger tele-calling you on your personal mobile number and trying to sell you time shares, credit card, loan or an insurance and the person even mentions your name, and address or other personal information which may surprise or shock you at times. At times you may like to know about your reference check and the tele caller may say that it's from a database provided to them from their marketing company but shall never reveal their true source. The data may have been shared in any of the real or online services providers in the name of registration being explicitly asked or it was part of a lengthy terms & conditions in fine print or it could be a company selling your information for a price. The personal data collected when shared and collated from different online sources may lead to exposing one's privacy at risk and can also lead to substantial loss due to abuse.
Facebook that went into controversy last year generated $69.7 billion from advertising in 2019, more than 98% of its total revenue for the year.
"Each day, more household names join the list of brands suspending advertising on Facebook to protest what they say are the social network's failures to stop the spread of hate. On Monday alone, Adidas, HP, and Ford added their names to a list that already had Unilever, The North Face, Coca Cola, Honda and many others." Extract from CNN Business, San Francis -By Rishi Iyengar, CNN Business, Updated 1319 GMT (2119 HKT) July 1, 2020
Data monetization is the process of using data to increase revenue. The highest-performing and fastest-growing companies have adopted data monetization and made it an important part of their strategy, according to McKinsey & Co.
Today about 17 percent of companies have established data monetization initiatives, a further 12 percent are currently building prototypes and another 10 percent are still developing a concept. Large companies from retail, services, finance and banking are leading the way and, in general, data monetization is currently being implemented by larger companies (as per the leading survey company bi-survey.com)
Direct data monetization involves selling direct access to your data to third parties. You can sell it in raw form, or you can sell it in a form that's already transformed into analysis and insights, according to sisense.com. Thus, extracting more returns than the actual data creators and care takers.
Data Monetization, a form of monetization, may refer to the act of generating measurable economic benefits from available data sources (analytics). Less commonly, it may also refer to the act of monetizing data services. In the case of analytics, typically, these benefits accrue as revenue or expense savings, but may also include market share or corporate market value gains. Data monetization leverages data generated through business operations, available exogenous data or content, as well as data associated with individual actors such as that collected via electronic devices and sensors participating in the internet of things. (as per Wikipedia)
For example, the ubiquity of the internet of things is generating location data and other data from sensors and mobile devices at an ever-increasing rate. Yes, we are talking about GPS & GIS enabled devices like smart phones.
Who to be or not to be a Data Monetizer – should be with the primary data owner who is creating it?
In this data driven world there could be many companies involved in collating data and selling them not benefitting the data owner but 3rd party buyers who in turn manipulate the information insights to influence the same data owners in their favor.
However, when this data is collated against traditional databases, the value and utility of both sources of data increases, leading to tremendous potential to mine data for social good, research and discovery, and achievement of business objectives. However, data should be taken by owner's consent and benefits too should be bestowed to them accordingly.
Data service with insights
It is the primordial right, most direct data monetization process option to be with data owner. Data is to be serviced directly to customer or data owners who have created it. The data could be in any form either raw, aggregated and the owners mine the data for insights. Owners benefit from receiving insights they derive those for themselves. Also, they benefit from advanced analytics.
External & Internal Data Synergies
There are many such information available with civic bodies, public and private entities that can be used for combining internal and external data sources and applying analytics to provide insights. These insights can be available directly or provided in form of software applications that to data owner to sell as an app or a package. The insights are limited to specific datasets or contexts that the owner wishes to sell.
Data Analytics – platform connecting players as a service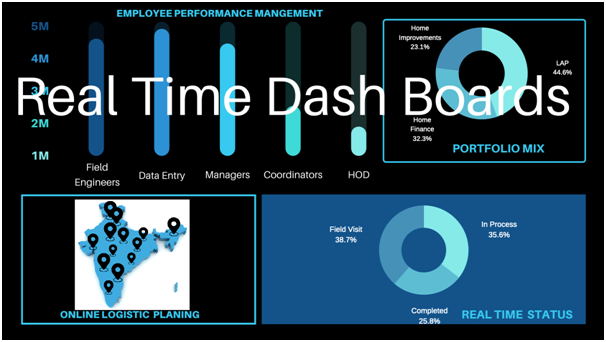 The data analytics should not only benefit the intermediaries but also data owners. These are more flexible advanced and exciting way of monetizing data that provides the most value to customers. Providing features like Portfolio analytics, real time dashboards , Deep diving into portfolio analysis – enhancing regular real time data applications. These applications can be interlinked with other departments of the data owner which would meaningfully interconnect and streamline the business processes of the data owner. Thus, cutting costs, enhancing efficiency, revenue and profit margins and giving powerful competitive advantage.
Make sure to choose a software with a future outlook
The software should be capable to handle the current and future data quantum expected and the number of users, devices for creating and recording data by the owners.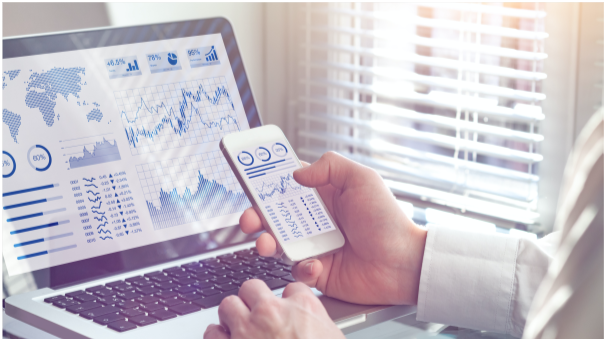 Check if data is monetizable, scalable and exhaustive
The larger size of data exists greater is the possibility of perspectives therefore the software should be more flexible to various formats. The data monetization should be capable to support a variety of formats from basic to semi complex formats like Sybase, SQL Server & Oracle to complex enterprise software like SAP, SAS and data based cloud services and data storage warehouses like AWS.
Data Monetization has to be robust and nimble
The data monetization is an ongoing process and its platform should be able to adjust complementing and adopting to contemporary fluctuations and compatible to other software like API and other changes that data owner's may or shall face in changing times of new normal or otherwise and overcome hurdles seamlessly even at grassroot levels.
Data monetization should ensure data propriety and be user-friendly
The data monetization should be simple to operate its functionalities and also ensure the data propriety is secured or ownership and its benefits are not lost to any 3rd party.
Empowerment to the data owners
Empowered by AI & ML based software platform shall promote and enhance the skill efficiencies of the data owner. This will unleash the hidden wealth trapped in the data manifolds to its fullest potential. Enabling data owners to make decisions based on deductive reasoning backed by historical and current data's meaningful insights. Thus, building more self-sustainable and effective data owner's organisation business future proof.
To know more about Evalo Monetizing Solution, click here.
Testimonials
Deployment Process
Satisfaction with Evalo
Evalo is an effective software tool reducing the time taken from the initiation to completion of the report. Since the data fed reflects the transactions/ quotes of sale instances of the micro market in one go the decision making is faster. One need not rely totally on the memory as it used to happen few years ago. Also helps in quick statistical analysis using Algorithms in arriving a near precise market value estimate. The margin of errors is substantially reduced. The corroboration with various government records can be done once the digital data are available. The time line for preparation of the report has considerably reduced. The focus is more on the quality. We have been successfully using the software without any hassles. Also the support staff at Evalo have been really helpful in case of any issues that creep in. I am sure e Valo software has a great future whereby they can help various Valuer organisations with their software so that the firms can focus on their core profession. The time saved on objective data can be utilised on proper subjective analysis.
K.S. Venkatakrishnan, Proprietor , S&V Engineering Enterprises, Bengaluru
Deployment Process
Satisfaction with Evalo
We are using evalo services for the past 9 + years. With evalo in place, we have complete control of the Branch offices, Team and Valuation jobs that are in the system. Evalo has significantly reduced the TAT of each job
Kumarenderan, Director, Sreenidhi Management Consultancy Services Pvt Ltd, Chennai & Hyderabad
Deployment Process
Satisfaction with Evalo
The features provided in the application is well thought and indeed a great help to the Valuation Professionals. Further your continuous support in the coming future and efforts towards further improvements in the app shall make it an asset of any Firm.
Virender Kumar Jain , Senior Valuer, Flowing Spaces, Gurugram/Bahadurgarh/Rohtak
Deployment Process
Satisfaction with Evalo
Reducing the paper work at Max. Have worked in depth for this outcome
Sri Hari, Valuer, Harry Shelters, Chennai
Deployment Process
Satisfaction with Evalo
The way they approached us, the way they explained the product and the team work is fantastic. Very useful product.
Ganeshan, Valuer, NG Consultants, Pondicherry
Deployment Process
Satisfaction with Evalo
A Professionally Managed Organisation with Zeal to achieve Customer Satisfaction
Atul Puri, CEO, AEGIS GROUP, DELHI